Key Information
Inspection & Awards
REPORTS
Ofsted Report 
If you would like to view our reports click on the link below.
If you would like to complete a questionnaire about our school, please click here
RE Inspection

Click on the link below to see our school's latest RE Inspection Report.

AWARDS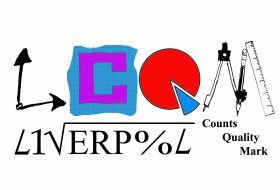 L
iverpool Counts Quality Mark
This year, St. Hugh's is working towards achieving the Liverpool Counts Quality Mark.
The Liverpool Counts Quality Mark is part of a varied programme of strategies targeted at improving maths results for the city's children. The specific remit of the Quality Mark is to tackle the negative attitudes that are prevalent in many areas of our society towards numeracy and mathematics.
We aim to challenge these widely held views and promote a culture where people readily understand the impact good numeracy skills and mathematics qualifications can have on the social, financial, health and employment aspects of their lives.
We also aim to support teachers and other adults in our schools to encourage pupils to make connections in their numeracy and mathematics lessons to real life contexts and with other areas of their school experiences.
At St. Hugh's, we will continue to raise the profile of mathematics across all subjects and in the wider life of the school. We wish to encourage positive attitudes towards mathematics for all in our school community, making connections to real life contexts and celebrating our enjoyment of mathematics.
We will keep you updated regarding different maths events that will take place this year. In the meantime, if you would like some guidance into how you can support your own child at home, or improve your own confidence in maths, have a look at some of the links below.
Games, puzzles and problems to explore with your child:
The following website has resources which can be paid for, but there is plenty of guidance for parents as part of its free content
Supporting adults
The National Numeracy Challenge:
Reading Quality Mark
We are proud to have been awarded the Silver Reading Quality Mark! In partnership with the National Literacy Trust, the Liverpool Reading Quality Mark has been developed to focus on promoting reading for enjoyment. Studies show that children who read for pleasure are much more likely to do significantly better at school and future employment than those who do not.
This award shows that the children and staff at St. Hugh's value reading and work hard to foster a love of reading from a very early age. Our Reading Quality Mark report states that "Staff are engaged and enthusiastic about reading and promote reading for pleasure in classes." Well done to all the staff, children and families for supporting all our work on reading!
Contribution to the Community
The Archdiocese of Liverpool School Awards 2017 celebrated excellence shown by schools in the Archdiocese. Headteachers, staff, children, parents and Governors were represented at the event alongside Archbishop McMahon, Fr. Michael O'Dowd and officers from the Schools and Christian Education Department of the Archdiocese.
We are very proud to say that St. Hugh's won the award for Contribution to the Community which is a recognition of how hard we work with parents, families, neighbours and organisations within our local community.
You can view photos of the day by clicking on the following link:
International School Award Intermediate Level Autumn 2017
We are very proud to have been awarded the International School Award Intermediate Level by the British Council which is the UK's international organisation for cultural relations and educational opportunities. The British Council describes St. Hugh's as being "… clearly motivated to develop an international dimension to your curriculum and whole-school ethos, to promote citizenship and celebrate cultural diversity across the school and wider community". Please click on the link below to read more about the award.
History Quality Mark
We have been awarded the History Quality Mark by the History Association for our commitment to providing high quality history teaching and learning to the children at St. Hugh's. It is an award that recognises the excellence of history provision in our school and we are very proud to have been awarded the silver award.
Click on the link below to access the report.
School of Sanctuary Award
We are very proud to have been awarded School of Sanctuary.
Click on the link below to read more.