YEAR GROUPS
Year 1
Welcome to our Year 1 page. My name is Miss Burrows and I am the class teacher.I am supported by Learning Support Assistants, Mrs Bojin and Miss O'Donnell.
In Year One, the children are read to every day. They enjoy listening to and talking about a variety of stories, poems, rhymes and non-fiction. They are learning phonics every day so that they will be able to read on their own too. It is very important that you read to your child regularly at home and talk to them about stories they know. Listening to stories is crucial to your child's language and vocabulary development. It will help them to develop a lifelong love of books.
PE is on Mondays and Fridays.  We provide a PE kit for every child but s/he will need pumps or trainers.
Please ensure your child arrives in school at 8.45am every day in full school uniform and black shoes. Long hair must be tied back and plaited please.
If you have any questions about Y1, please make an appointment at the office to see Miss Burrows.
Please click on the following link for more information.Year 1 Long Term Plan Phonics Plan
Science
In Science we have been exploring Animals including Humans – we have learned about our bodies, what our bodies can do and how they work .We had fun learning about our senses – sight, touch, taste, sound and smell.  We have also learned about animals – naming parts of their bodies and what they eat. We then went to see real animals at Croxteth Park farm.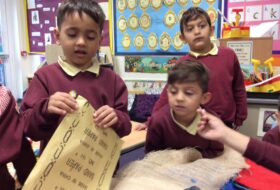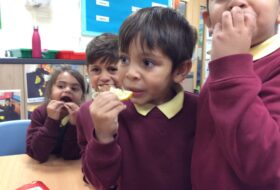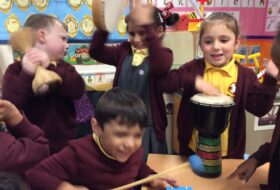 As part of our science topic Animals including Humans, the children visited Croxteth Park Farm. We saw a variety of animals – goats, ponies, sheep, pigs, cows, geese and even peacocks. We really enjoyed ourselves.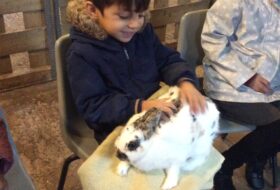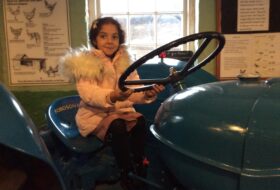 We went to Croxteth Park, whilst we were there, we sketched some of the farmyard animals.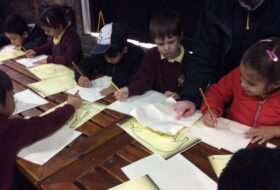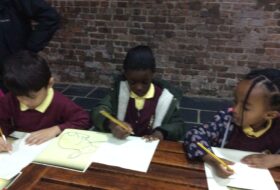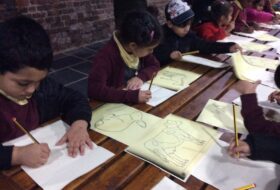 We went to the Walker Art Gallery and explored the art work. In the gallery, we sketched an abstract piece – Broken Bride by

John Hoyland. We saw lots of sculptures in the sculpture gallery.
We sculpted a small piece of art -based on an animal. We had a fantastic time learning about art.