YEAR GROUPS
Year 5
Welcome to our Year 5 page. My name is Mr Mair and I am the class teacher.
I am supported by a Learning Support Assistant, Mrs Pathirannahalage.
In Year 5 we learn to give things a go and not feel worried when we make mistakes. We always try our best and are respectful to everyone. We understand we are getting older and are starting to be role models for the rest of the school. Our library day is Tuesday. We can sit and read in the library and borrow a book every week. We have many opportunities to read for pleasure.
Click on the link below to see the Year 5 Long Term Plan:
PE is on Thursday. We provide a PE kit for every child but s/he will need pumps or trainers.
Swimming is on Wednesday (Winter & Spring term only).  Every child will need to have a swimming costume, a towel and a swimming cap.
Please ensure your child arrives at school at 8.45 am every day in full school uniform and black shoes. Long hair must be tied back and plaited, please.
If you have any questions about Y5, please make an appointment at the office to see Mr Mair.
Below are some of the learning experiences that we took part in when we were in Year 4.
Road Safety Visit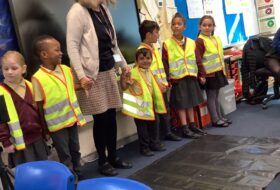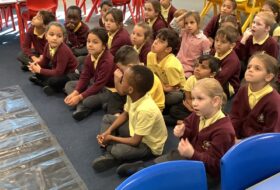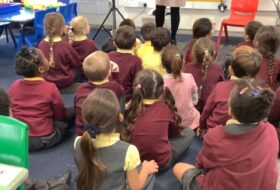 Our visit to FCJ Centre (Faithful Companions of Jesus)
We went to visit the sisters at FCJ Centre and learned all about St. Nicolas, we sang songs, created, baked some biscuits and listened.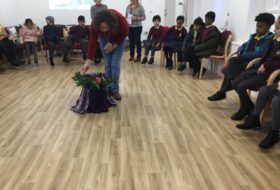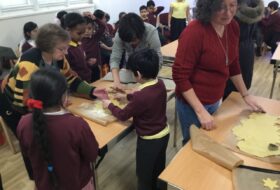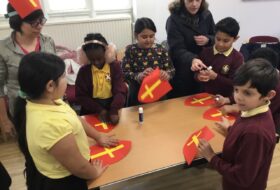 Dog's Trust
We enjoyed learning about how we can keep ourselves safe around dogs when Angela Madigan (Northwest Education and Community Officer) visited from the dog's trust. Click on the following link of how to be Dog Smart too!
Be Dog Smart – Autism Friendly Leaflet
Be Dog Smart – Parents Leaflet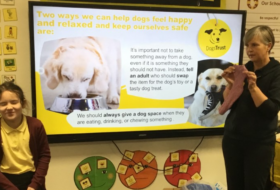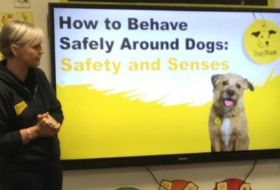 We went on a visit to Martin Mere Wetlands and Bird Sanctuary to help us deepen our understanding in our Geography and Science lessons. We explored habitats and learned about the many different species found there (science) and discovered more about the physical geography of the area that makes it possible for the animals to survive (geography).
We also met Ava the Osprey, who taught us about the importance of nature and how we can become Defenders of the Wild!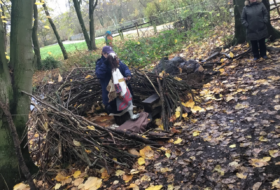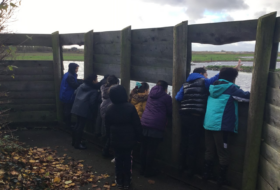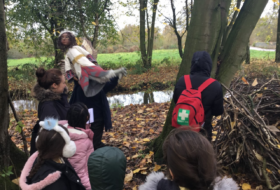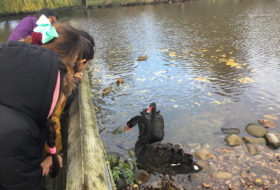 We went on a visit to Crosby Beach to see 'Another Place' by Antony Gormley after studying the artist and his sculptures.