CURRICULUM
Art
Art Curriculum Statement
We aim to engage, inspire and challenge children to experiment and create their own works of art, craft and design. The children will think critically know how art reflects and shapes our history. They will produce creative work and become proficient in drawing, painting, sculpture and other art, craft and design techniques. They will evaluate and analyse creative works using appropriate language and will learn about artists and designers.
Children in Year Two have inspired by the artist Piet Mondrian. The children have developed skills in collage such as tearing and overlapping to create their work.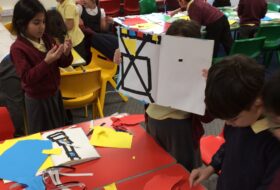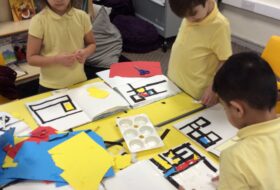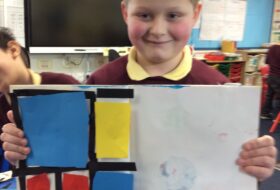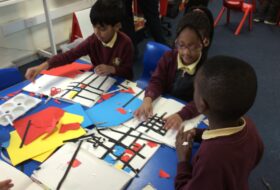 The children in Year One have made fabric faces. They cut and shaped the fabric then applied fabric features using glue.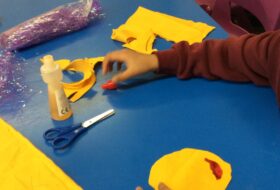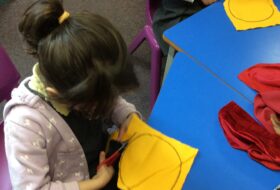 Children in Year One have made prints of their hands and designed a flower.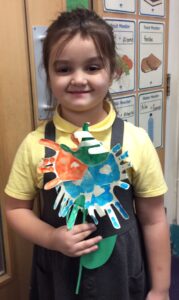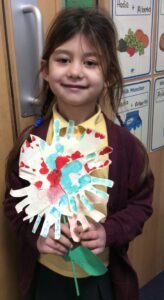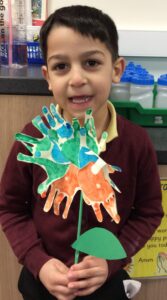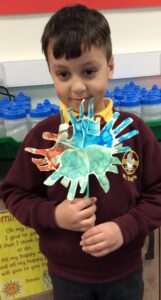 The children in Year One designed and created a weaving based on the work of Sheila Hicks. They learned the skills of making a loom and weaving a strip of paper under and over the loom.