ABOUT US
AWARDS
We have been awarded an Eco-Schools Green Flag! This recognises the amazing work our children and staff have done in making St. Hugh's more environmentally friendly and raising eco-awareness.
The Eco-Schools programme was established in 1994 and is now delivered in more than 70 countries across the globe.
Eco-Schools England Manager, Adam Flint, said: "The Eco-Schools Green Flag award is an internationally recognised symbol of high environmental standards. The pupils and school staff that earn the award deserve immense credit for their hard work, determination, and creativity. Their passion for protecting our planet is an inspiration to us all."
The Eco-Schools Team said about St. Hugh's "You have used environmental issues to enrich learning and increase engagement with learning in your school and this is something to be very proud of". 
As a thank you gift, Eco-Schools have planted a tree for us!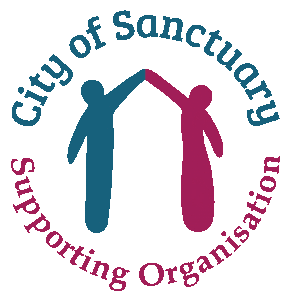 We are proud to announce that we have been awarded School of Sanctuary status in July 2022 for the second time.
A School of Sanctuary is a school that is committed to being a safe and welcoming place for those seeking sanctuary. It is a space for those whose lives were in danger in their own country, who have troubles at home or are just looking for a space they can feel safe. A School of Sanctuary is a school that helps its children, families, staff and wider community understand what it means to be seeking sanctuary and to extend a welcome to everyone as equal valued members of the school community. It is a school that is proud to be a place of safety and inclusion for all.
There are three core processes for a School of Sanctuary:
Learn: learning about what it means to be seeking sanctuary
Embed: taking positive action to embed concepts of welcome, safety and inclusion within the school including, but not limited to, the children and the staff
Share: sharing your vision, achievements and good practice with other schools, the local community and beyond.
 At St. Hugh's we are fully committed to providing a safe and welcoming space for all. We provide a great deal of support to all our families, and particularly to those who are seeking sanctuary. We ensure that we learn, embed and share so that we really are providing a true place of sanctuary to those in need.
Artsmark Gold Award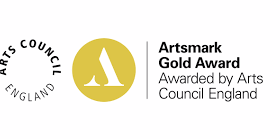 We are proud to announce we have been awarded the Gold Artsmark Award by the Arts Council England. The Arts Council supports schools to develop and celebrate their commitment to arts and cultural education. Artsmark builds children's confidence, character and resilience. It embeds creativity across the curriculum. It is vital that children have the opportunity to learn and enjoy arts and culture from an early age. It enriches their childhood and inspires future careers.
The Arts Council stated that St. Hugh's now has "more sophisticated arts-rich curriculum planning, boosting the use of the Arts across all subjects and making learning more engaging for young people".
We are very pleased to have achieved this award and will continue to ensure our children receive the best arts-rich curriculum we can provide.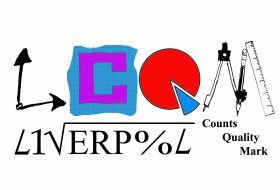 Liverpool Counts Quality Mark

We had our official assessment visit in December 2021, and are delighted to announce that we were awarded the Silver Liverpool Counts Quality Mark.
As part of the official report, it was noted that our strengths were:
The knowledge, support and dedication of the Maths Champion has meant that maths is a central part of school development. The school has a comprehensive programme of CPD and support for all staff members. 

The whole school approach to teaching and learning (including a strong focus on maths talk and oracy) provides a strong foundation and pupils demonstrate positive attitudes to numeracy and mathematics.  Whole school event days and initiatives such as Puzzle of the Day have contributed to the raising of the profile of mathematics in the school and in the wider community.
 A big thank you to all the excellent and ongoing hard work by all children and adults in our school community!
Reading Quality Mark
We are proud to have been awarded the Silver Reading Quality Mark! In partnership with the National Literacy Trust, the Liverpool Reading Quality Mark has been developed to focus on promoting reading for enjoyment. Studies show that children who read for pleasure are much more likely to do significantly better at school and future employment than those who do not.
This award shows that the children and staff at St. Hugh's value reading and work hard to foster a love of reading from a very early age. Our Reading Quality Mark report states that "Staff are engaged and enthusiastic about reading and promote reading for pleasure in classes." Well done to all the staff, children and families for supporting all our work on reading!
History Quality Mark
We have been awarded the History Quality Mark by the History Association for our commitment to providing high quality history teaching and learning to the children at St. Hugh's. It is an award that recognises the excellence of history provision in our school and we are very proud to have been awarded the silver award.
Click on the following link to access the report. History Quality Mark Report