ABOUT US
Contact Details
If you need to contact the school for any reason, please telephone the school office and ask to speak to Miss D Donaldson (PA to Executive Headteacher) in the first instance, alternatively, you can email the address below.

We do not have any parking facilities on site. If you travel by car you will need to park in the residential roads beside the school. There are no parking restrictions. 
We have two entrances on Earle Road, one with steps and another with a ramp.
If you would like to contact the Miss A Glanville (Chair of Governors) please contact the school who will deal with your request.
office@sthughsprimary.co.uk
St Hugh's Catholic Primary School
Earle Road, Liverpool,L7 6HE
Tel: 0151 733 2899
Office opening hours 8.30-4.00pm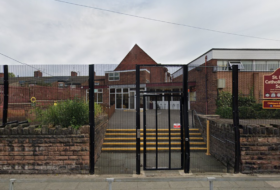 For more information about our school please use the following link compare our school
If you would like a printed copy of any of our documents please contact the school office.