CURRICULUM
Personal, Social, Health and Economic
Personal, social and health education is embedded into everything we do at St. Hugh's. We believe it is crucial to the development of all our children. It equips them with the knowledge and skills they need to manage their lives now and in the future. This helps them to stay healthy, safe and prepare them for life and work in Britain.
In PSHE lessons, the children study the following central themes:
Health and Wellbeing

Relationships and Sex Education

Living in the Wider World
Year 1
In PSHE, we learned about the importance of personal hygiene – brushing our teeth, washing our hands and faces.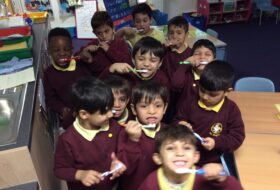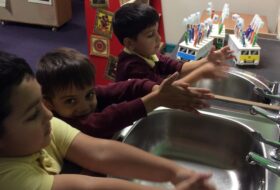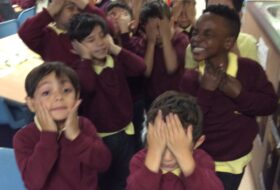 Year 1
We read 'Elmer' to understand that it is OK to be different and except difference in others.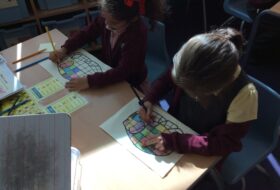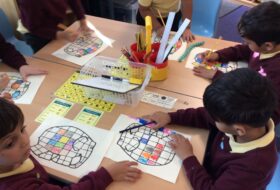 Year 1
We have learned the school rules and how important they are to keep everyone happy and safe.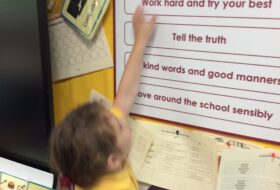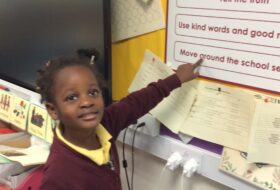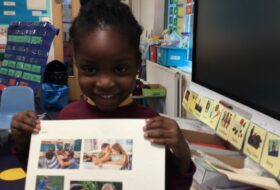 Year 2 learning how germs are spread
We have explored how germs spread if we don't wash our hands and how to effectively wash our hands.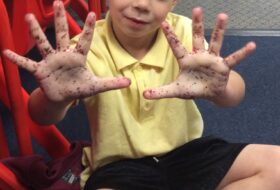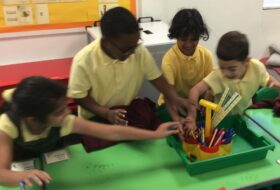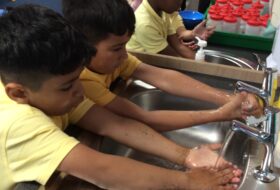 Keep Britain Tidy
We agree with 'KEEP BRITAIN TIDY' that no one is too small to make a big difference and when we all come together, that big difference becomes a huge one. The pictures below are some of our children who took part in the Great Big School Clean. Our children picked litter up on Lawrence Road and Earle Road and we collected 10 bags.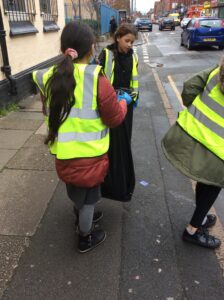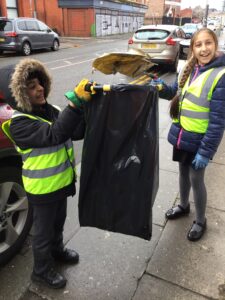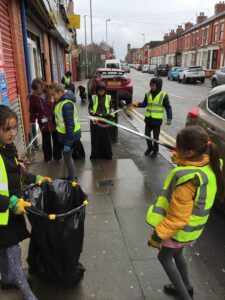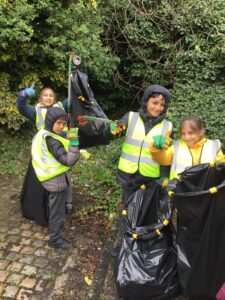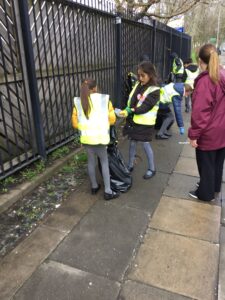 Dog's Trust Assembly
'The children had a fantastic time when Angela Madigan (Northwest Education and Community Officer) from the Dog's Trust visited our school to teach the children about keeping themselves safe around dogs. She taught them the appropriate response to unwanted attention form dogs, how to keep our own dogs safe when out and about, the importance of picking up our dog's mess if they do a poo and much, much more!'
For more information on how to be Dog Smart click on the links below.
Be Dog Smart – Parents Leaflet
Be Dog Smart – Autism Friendly Leaflet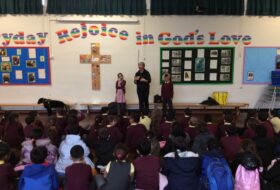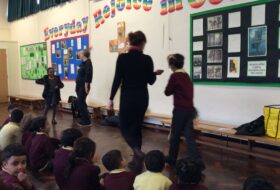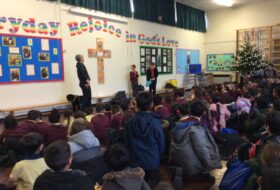 Muslim prayer group
Some of our Muslim children attend Prayer group each lunchtime facilitated by a member of our staff.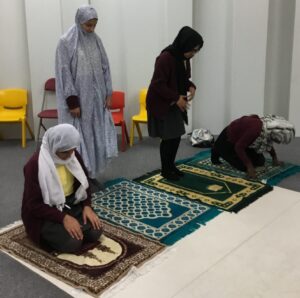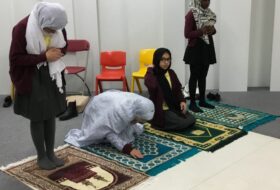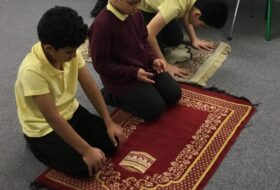 Year 6
As part of our topic on Judaism, Mr Cohen came to our school to talk about his faith and why it is important to him. He taught about some of the signs and symbols of Judaism and the meaning of the word 'Shalom'.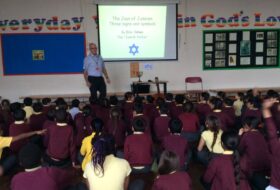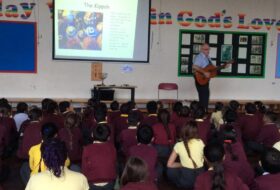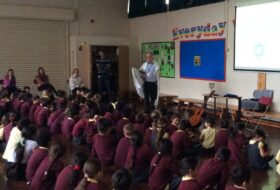 Mr Cohen came into our school to talk to Year 6 the Holocaust.  He shared the sad story of his grandparent's deaths in concentration camps during WW2.  He also told us how his own parents, aunts and uncles had to leave their own counties and find refuge in England and America.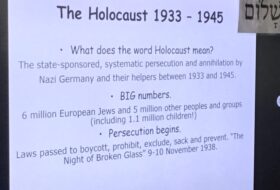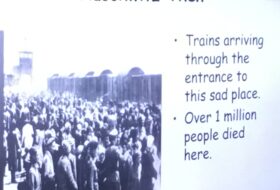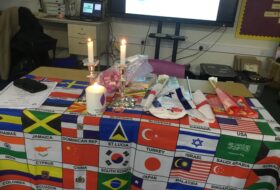 Anti-bullying week 2022
To celebrate anti-bullying week 2022, we wore odd socks to help us remember that we are all unique but we are all equal. We must remember to treat everyone with tolerance and respect. We do not tolerate bullying of any kind in our school.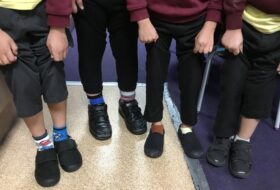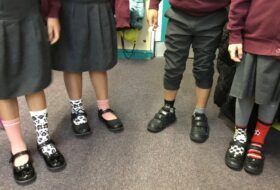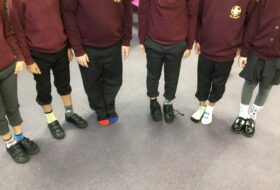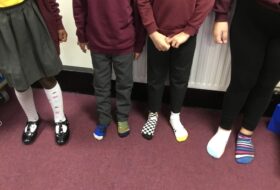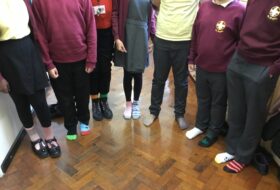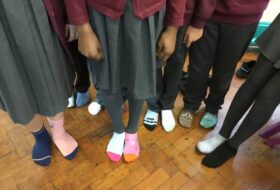 Parents Wellbeing
Some of our parents came along to our first Parents' Wellbeing group. They enjoyed tea and biscuits with Mrs Bushell, Miss Bower and representatives from the GTDT (Granby Toxteth Development Trust) and the NHS. We will be having more of these  – please come along!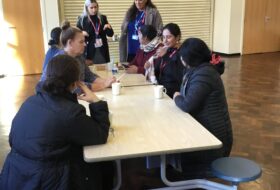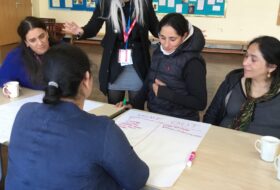 'On 27th September St. Hugh's was visited by the Liverpool recycling team. We learned about items we should and should not recycle, as well as why recycling is so important.'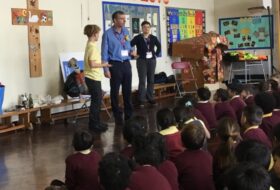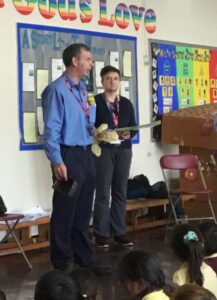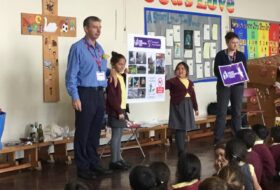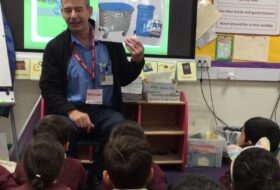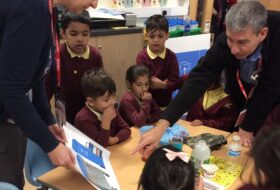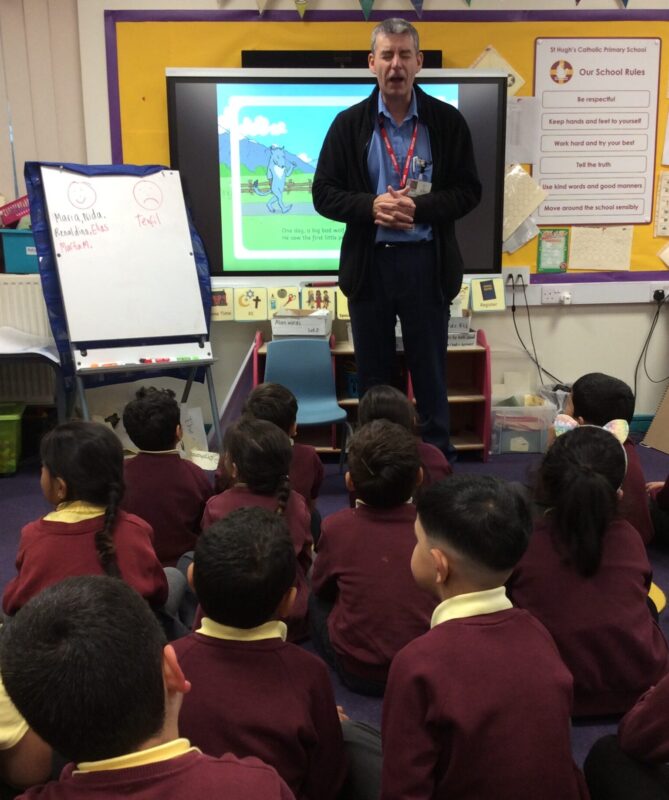 The whole school has taken part in a Wellbeing activity day to settle everyone in to the new school year and help the children enjoy an active lifestyle to promote their wellbeing. Our visitors commented on how welcoming and engaged all the classes were.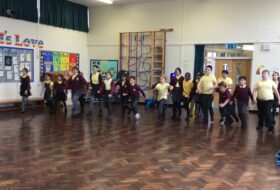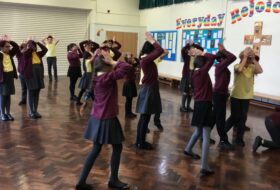 Bikeability came to St Hugh's and taught us how to ride our bikes safely on the road.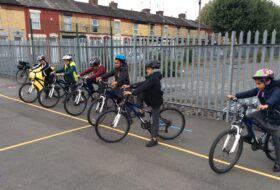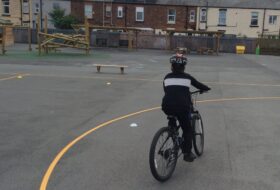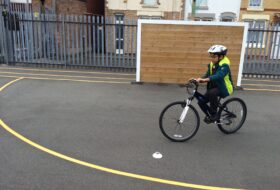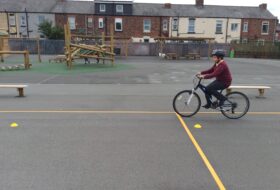 Some of the children have been working with the Young Marketeers project, learning how to grow, harvest and cook the delicious fruit and vegetables we have been growing.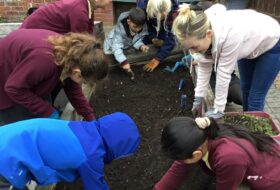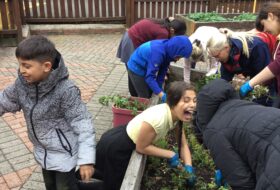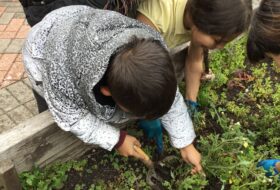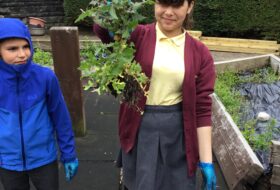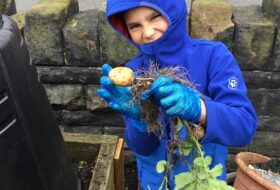 Reception class worked with our cook and made a rhubarb pie with rhubarb picked from our garden.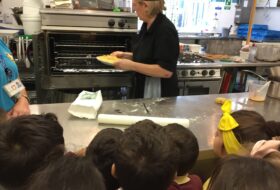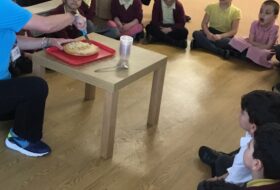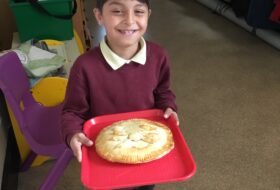 KS2 and School Council
We had a visit from Gary Hart, the outreach officer for UK Parliament. He held an assembly for KS2 to help us understand the meaning of democracy and how Parliament works. He talked about what MPs do and how laws are made. After the assembly, he spent some time with the School Council and answered all their questions.  Thanks to Gary for taking the time to visit us.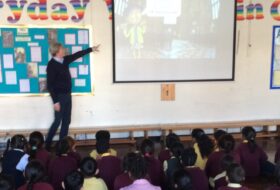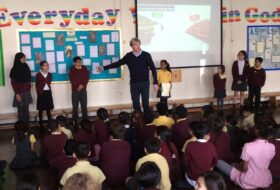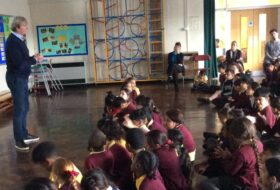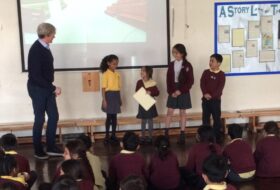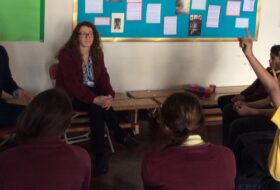 Year 6
We have been working with Peace Foundation on the 'Small Steps to Peace' Programme.  
We are learning to: 
•understand the impact of conflict, gaining awareness of how we and others feel in conflict situations and the consequences of violence 
•develop active listening skills 
•build emotional intelligence, recognising and regulating our own emotional responses, empathising with others, and growing our confidence and capacity to communicate 
•practise problem-solving in creative ways and in collaborative group settings.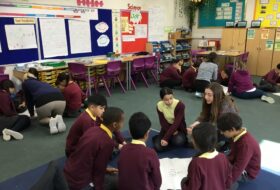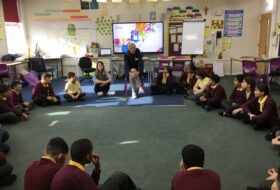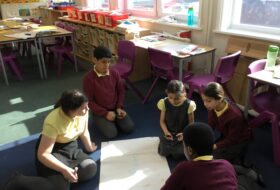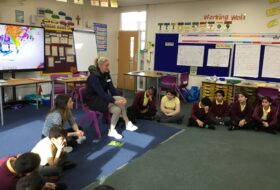 Year six attended workshops run by "Crucial Crew"   We learnt lots of valuable tips on  how to keep themselves safe in the community.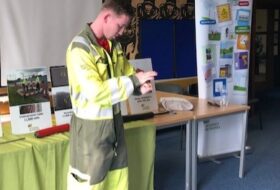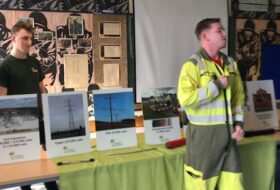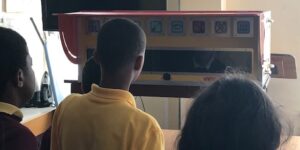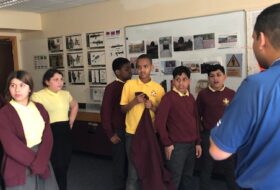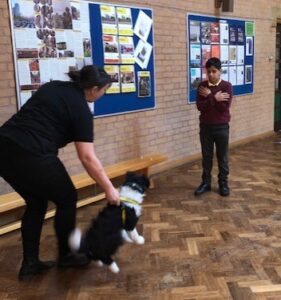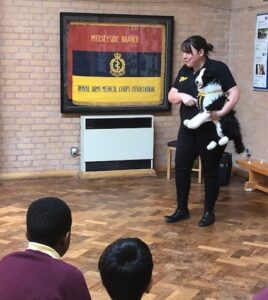 KS1 and KS2 enjoyed their visit from the Dog's Trust, they learned about keeping safe around dogs and how to ensure a dog is kept safe.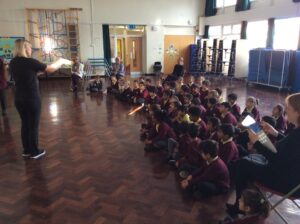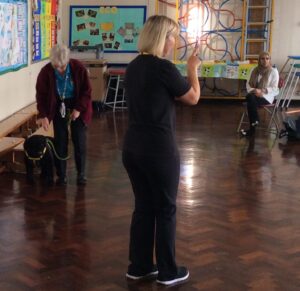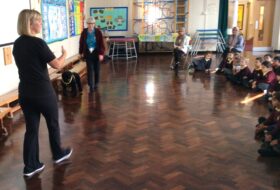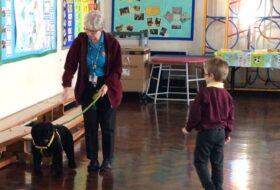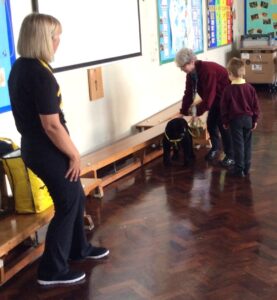 Children in Year 1 and Year 2 learned all about fire safety this half term. They learned about what to do if there was an emergency and how to ensure that the fire service isn't misused.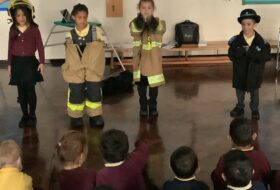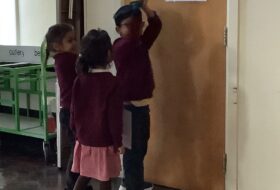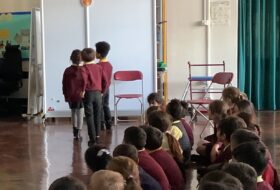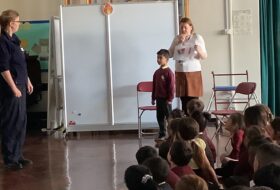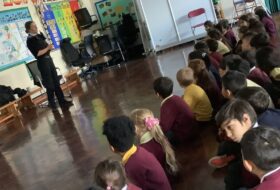 'In reception class we have been learning about the importance of daily exercise, taking turns and sharing, eating healthily and washing hands to promote good personal hygiene.'