YEAR GROUPS
Year 6
Welcome to our Year 6 page. My name is Mrs Crute and I am the class teacher.
I am supported by a Learning Support Assistant, Miss Hughes.
As a Year 6 pupil, we are role models for others, so it is important that we lead by example. We also like listening to books read to us by adults in our class.  Our library day is on Thursday and we can choose new books to take home and read. 
Click on the link below to see the Year 6 Long Term Plan:
Swimming is on Wednesday (Autumn & Summer term only).  Every child will need to have a swimming costume, a towel and a swimming cap.
PE is on Thursday. We provide a PE kit for every child but s/he will need pumps or trainers.
Please ensure your child arrives in school at 8.45am every day in full school uniform and black shoes. Long hair must be tied back and plaited please.
In Year 6, your teachers will expect a lot. You will work hard, you will be pushed but you will have fun!
If you have any questions about Y6, please make an appointment at the office to see Mrs Crute.
All Y6 children have access to online learning from home. They have accounts for:
IXL Maths and English

Bug Club Reading

Spelling Shed

Times Tables Rockstars

Seesaw
They can use those websites at home every day to help with their learning. Even a small amount of practice at home will really help them in school. Please contact school if your child has trouble accessing them.
What have we been doing in Year 6
We produced collages in their art books on the theme of 'Spring'.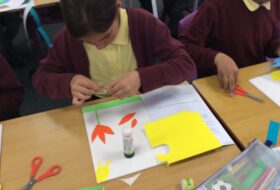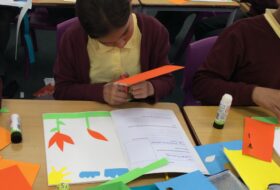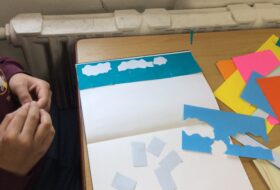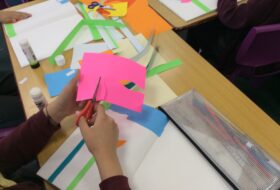 We have worked  extremely hard to  prepare for the SATs.  We celebrated the end of our tests by having a brilliant day out in the park.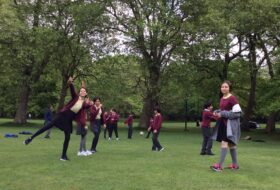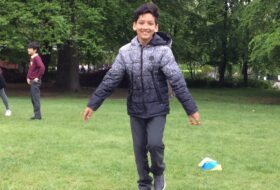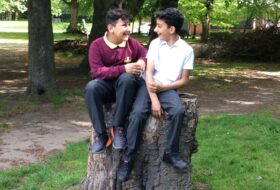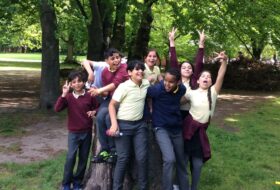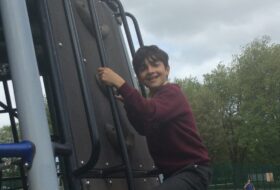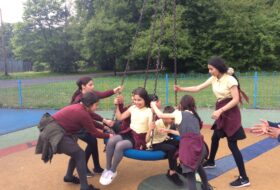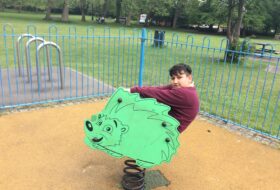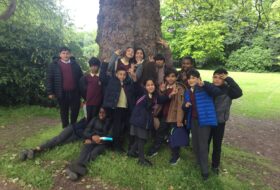 We have been working with Peace Foundation on the 'Small Steps to Peace' Programme.  
•understand the impact of conflict, gaining awareness of how they and others feel in conflict situations and the consequences of violence 
•develop active listening skills 
•build emotional intelligence, recognising and regulating their own emotional responses, empathising with others, and growing their confidence and capacity to communicate 
•practise problem-solving in creative ways and in collaborative group settings.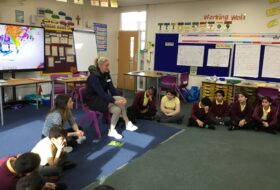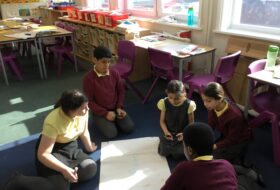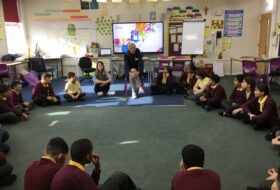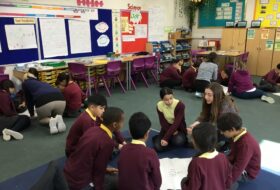 On Thursday the 17th of February, Year 6 visited the University of Liverpool. We went on a tour of the campus, followed by a taster Mandarin session! We also had a craft session.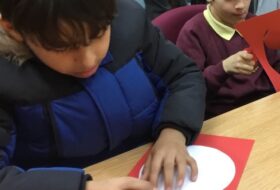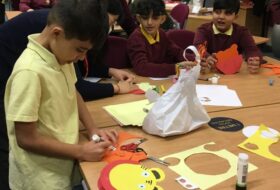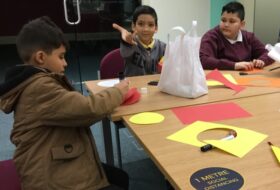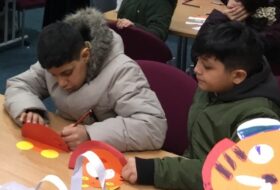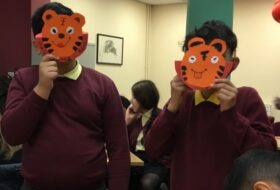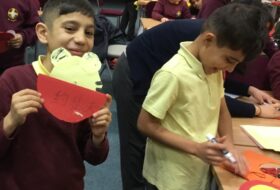 We have been working with Sister Maryann and Sister Marie from Faithful Companions of Jesus (FCJ) who are located at the Presbytery of St Hugh, to plan our School Mass to honour St Hugh on his feast day.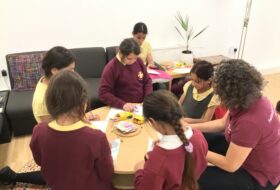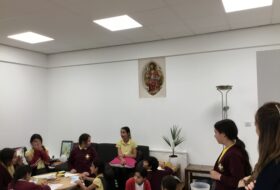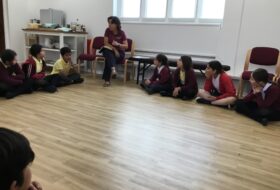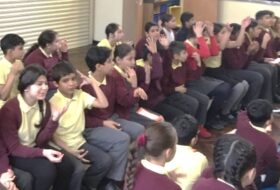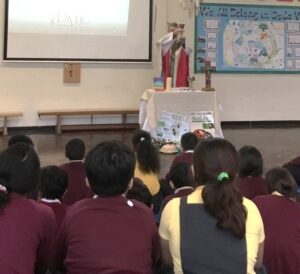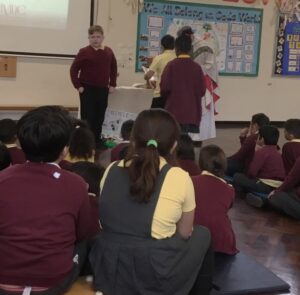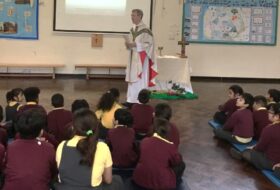 In Maths we have being learning how a combination of different parts can be equivalent to the same whole and can represent this in an expression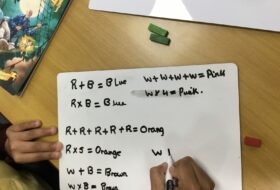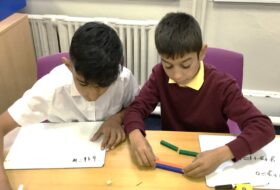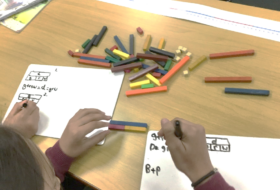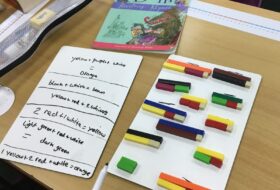 In History, we have been learning about the Maya.  We made a timeline to compare what was happing in British History at the time of the Maya. 
We love to read in Year 6