YEAR GROUPS
Year 4
Welcome to our Year 4 page. My name is Mr Mair and I am the class teacher.
I am supported by 2 Learning Support Assistants, Mrs Cavadino and Miss Lamb.
In Year 4 we foster a love of learning through practical and engaging lessons. This half term we have recreated the journey of food through the digestive system, danced our way through Ancient Egypt, transformed ourselves into Abraham and Sarah to better understand how they showed their trust in God, plus many more exciting activities that ensure lifelong learning.
Click on the link below to see the Year 4 Long Term Plan:
PE is on Mondays and Fridays. We provide a PE kit for every child but s/he will need pumps or trainers.
Swimming is on Wednesday (Spring term only).  Every child will need to have a swimming costume, a towel and a swimming cap.
Please ensure your child arrives in school at 8.45am every day in full school uniform and black shoes. Long hair must be tied back and plaited please.
If you have any questions about Y4, please make an appointment at the office to see Mr. Mair.
What have we been doing in Year 4?
We won the attendance trophy for having an excellent attendance in Summer term 1. As a reward, they earned a trip to Sefton park! It was such an exciting trip and the children enjoyed to the fullest.
.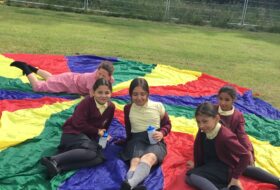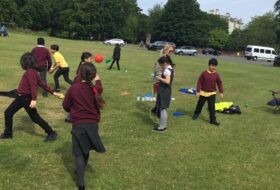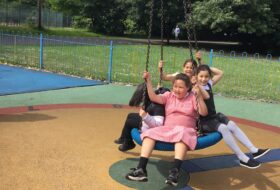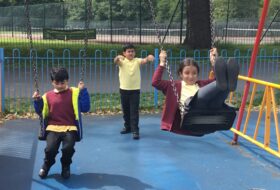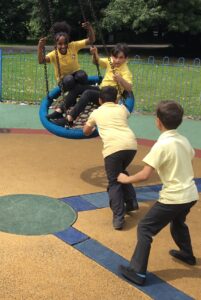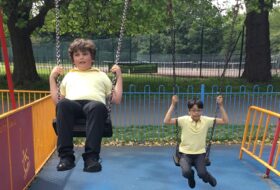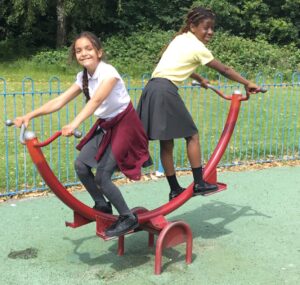 We spent the afternoon at the park learning and about and identifying the land use around them.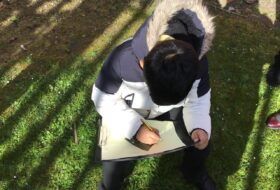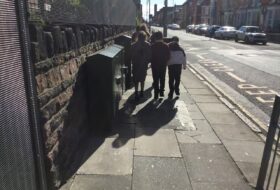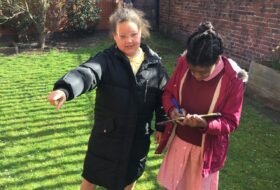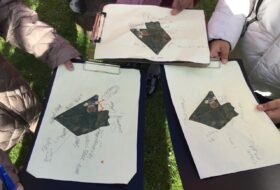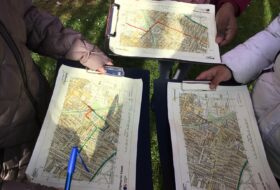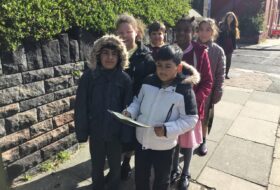 We have explored historical and magical items, using them to create fantastic extended noun phrases and we have been developing our tennis skills in P.E. We have measured  the furniture from a doll's house in order to work out which room it could fit into.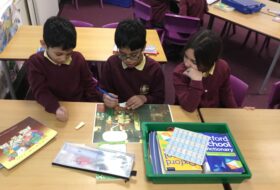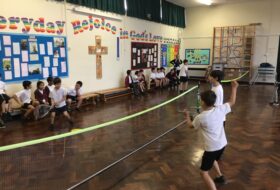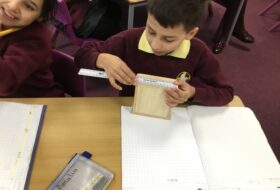 'Year 4 visited the Williamson Tunnels where they explored the maze of tunnels underneath Edge Hill, learned about Joseph Williamson and identified artefacts found throughout the site.'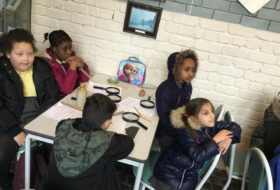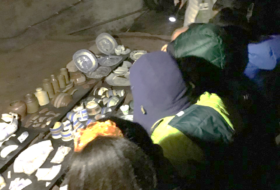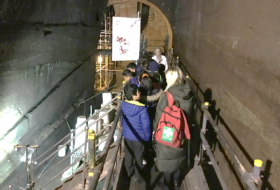 We visited the Sisters of the Faithful Companions of Jesus. We learned all about how we are all individuals who can work together to make the world a better place.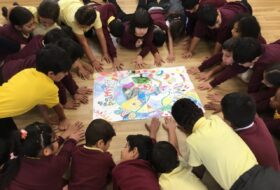 We have researched, designed and build Ancient Egyptian shadufs, which were used to collect water from the river Nile!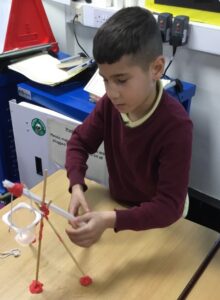 We have been learning about the importance of first aid. They now know how to help with cuts, burns and grazes and how to put people in the recovery position. They also know how to use 999 safely.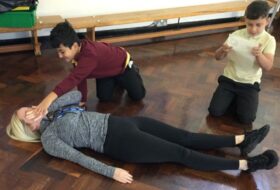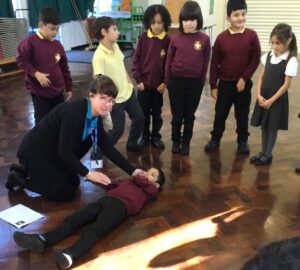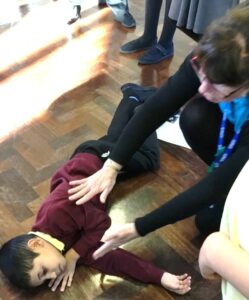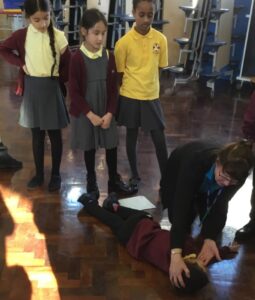 We used a sandwich bag to represent the stomach and cola to represent stomach acid, we then churned up bread to help understand digestion.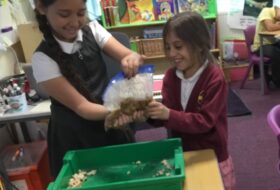 We use dienes to further our understanding of place value in the number system.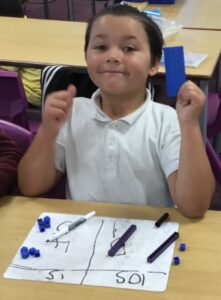 We created a dance to help remind us of key fact during our History topic – Ancient Egypt