YEAR GROUPS
Year 3
Welcome to our Year 3 page. My name is Miss Stelges and I am the class teacher.
I am supported by Mrs Bojin the Learning Support Assistant.
Click on the link below to see the Year 3 Long Term Plan:
PE is on Tuesday and Thursdays. We provide a PE kit for every child but s/he will need pumps or trainers.
Swimming is on Wednesday (Autumn term only).  Every child will need to have a swimming costume, a towel and a swimming cap.
Please ensure your child arrives in school at 8.45am every day in full school uniform and black shoes. Long hair must be tied back and plaited please.
If you have any questions about Year 3, please make an appointment at the office to see Miss Stelges.
As part of Judaism week, we went to the synagogue. A synagogue is a place where Jewish people go to worship. Do you know the word synagogue means 'bringing together'. It is a place where people come to pray, study the Torah and come together for events.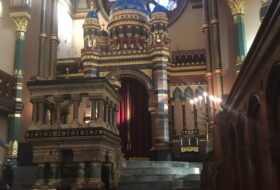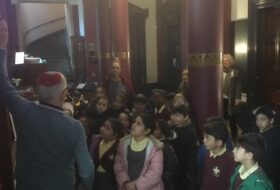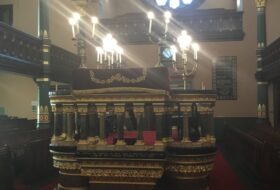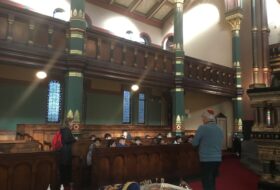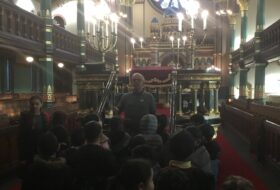 Rose Crossland from Liverpool City Councils Road Safety department came into school and spoke with us about the importance of Road Safety.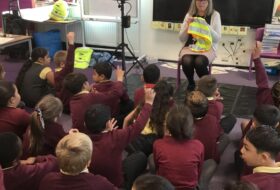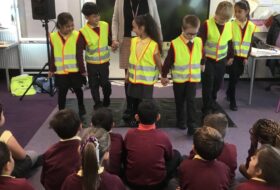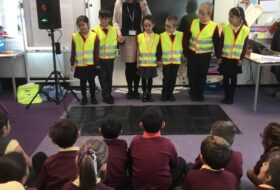 We had a visit from IP Presents who showed us how to work together as a team whilst increasing our physical activity.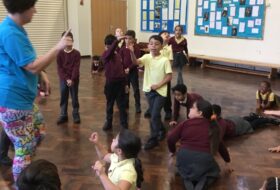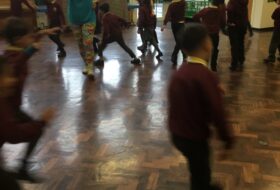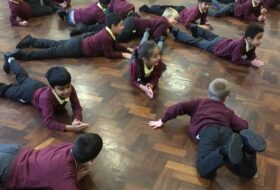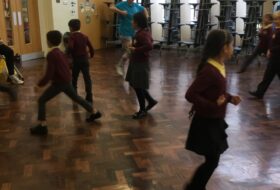 We took part in a finance workshop provided for us by My BNK  money management, who taught us about different ways we can spend money and how to save. We also made our own money boxes.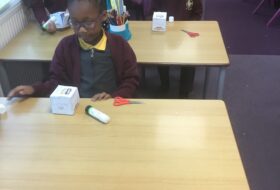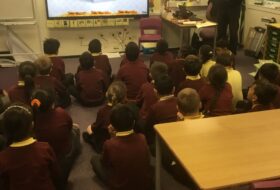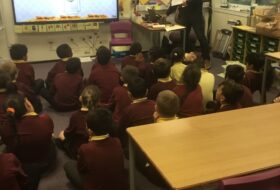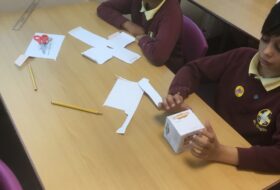 We had the best school attendance this week and were rewarded with a film.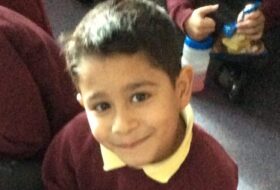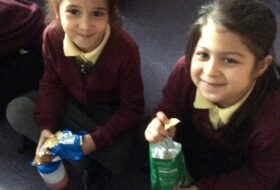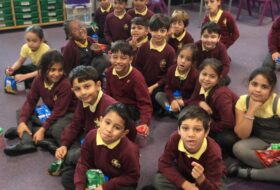 In maths we are learning about place value and how to represent numbers in different ways.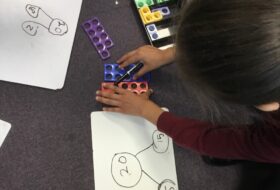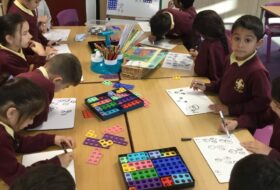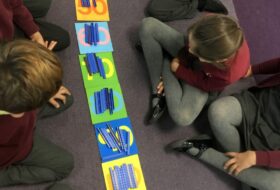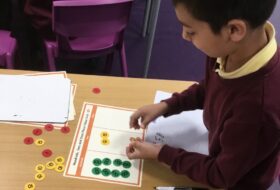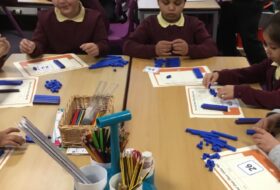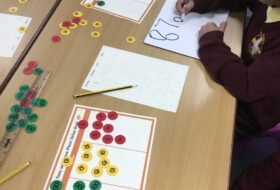 In science we have been learning about plants and what they need to grow. We planted our own cress seeds. We also did a celery experiment to see how water travels through flowers.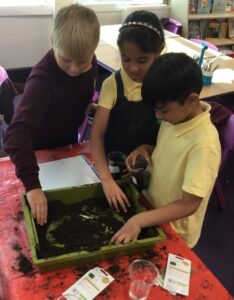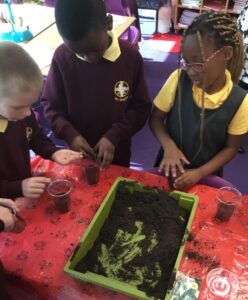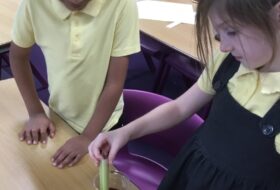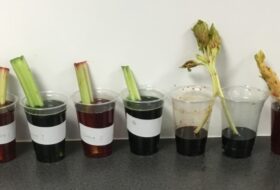 We have been exploring new vocabulary and finding their definitions using dictionaries.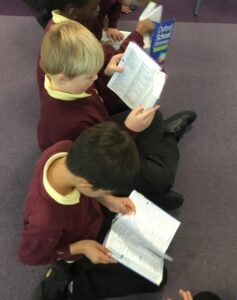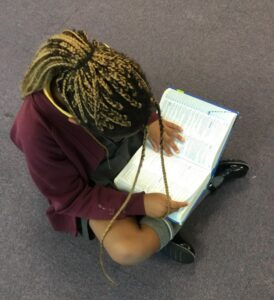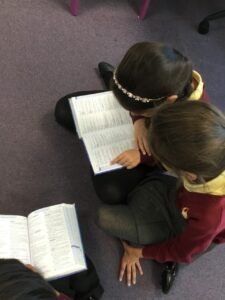 We have been learning about Stone Age Britain up to Iron Age Britain. We researched Iron Age hill forts and built Stonehenge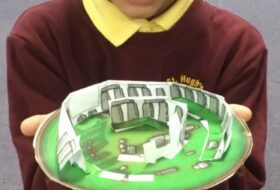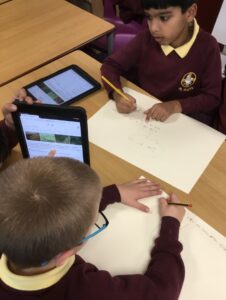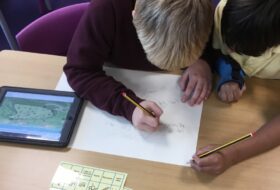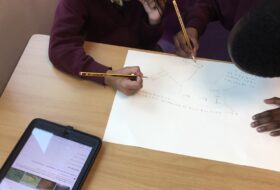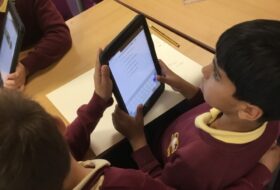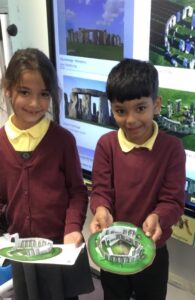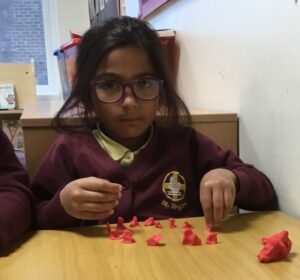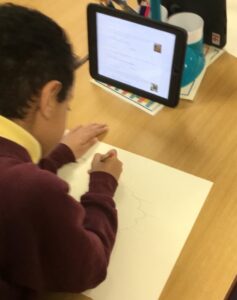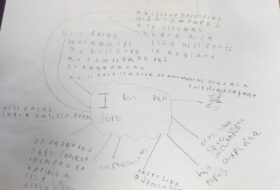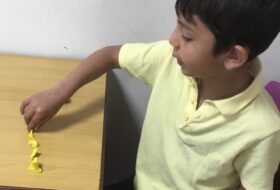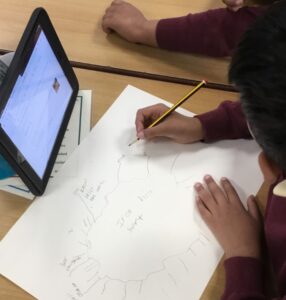 In PE we are doing gymnastics.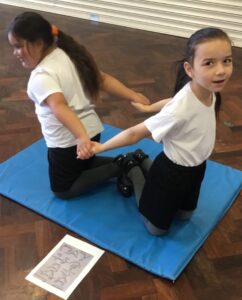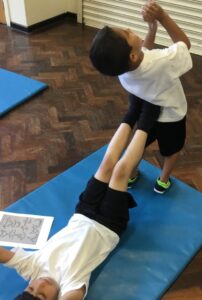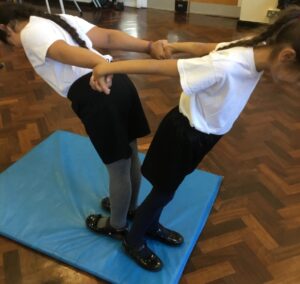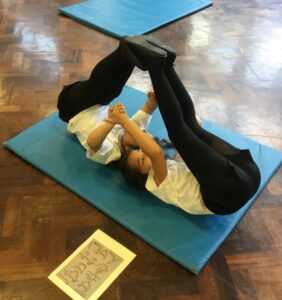 Please have look below at some of the learning experiences we took part in when we were in Year 2
We tried different fruits and described their taste.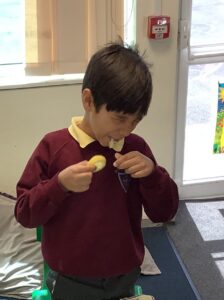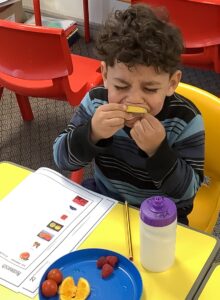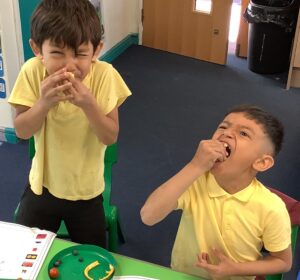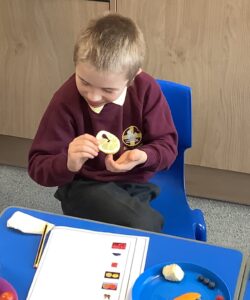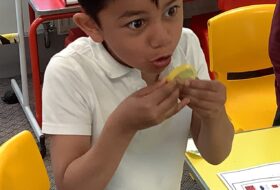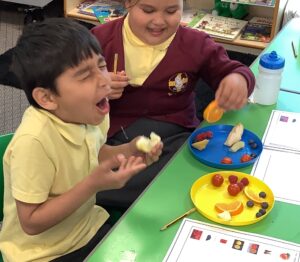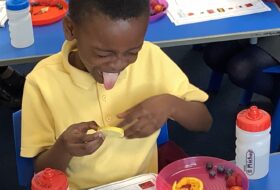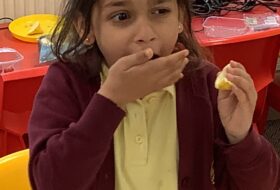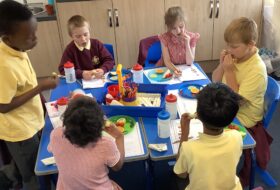 We went on a trip to Wavertree library to watch a performance of a story from another culture.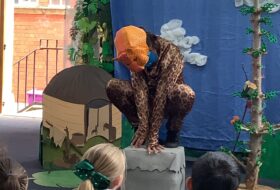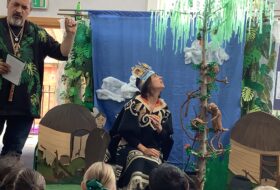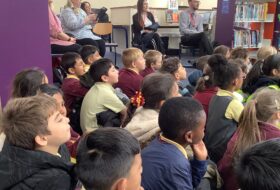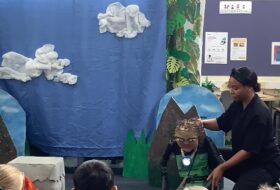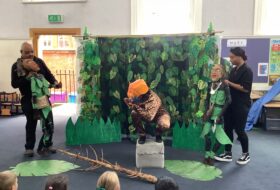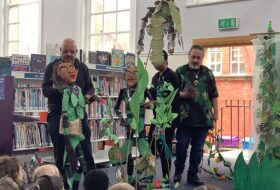 We have inspired by the artist Piet Mondrian. The children have developed skills in collage such as tearing and overlapping to create their work.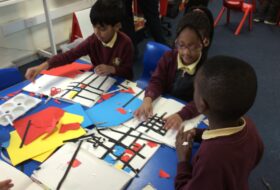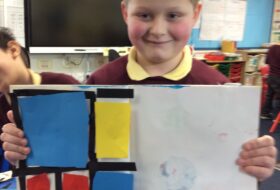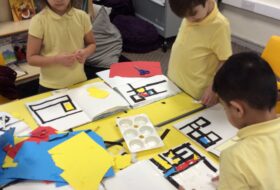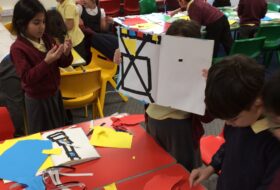 Samuel Pepys came to visit the class today.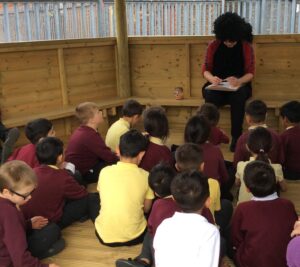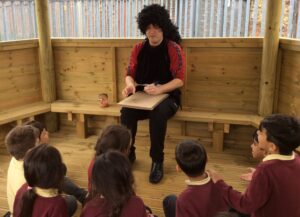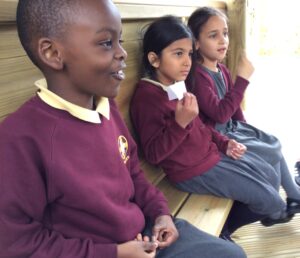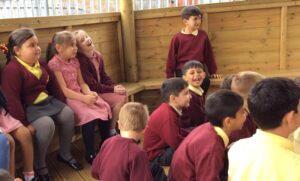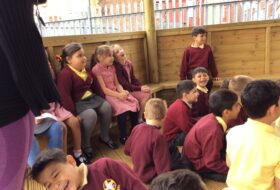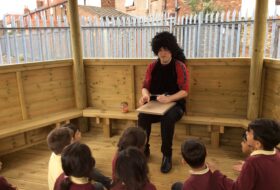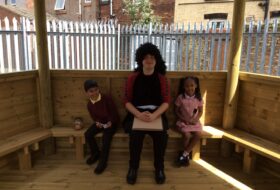 We planted seeds to see how they will grow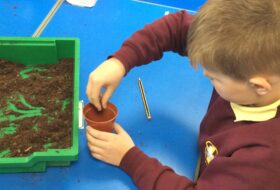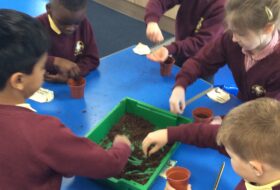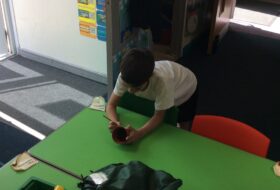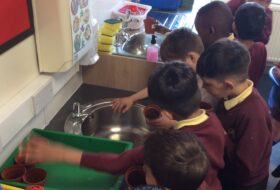 We designed and made hand puppets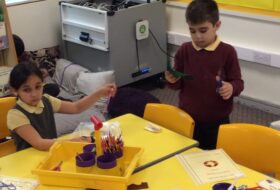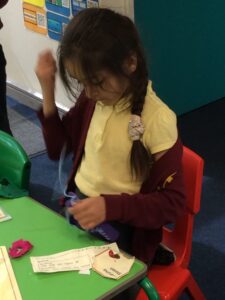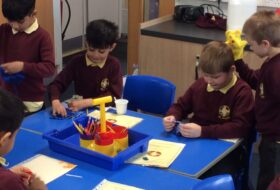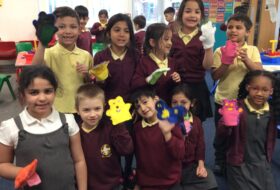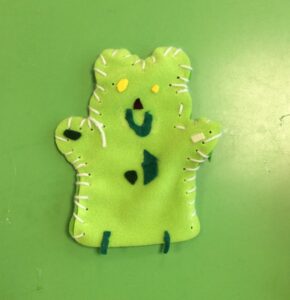 We created our own palm leaves and reenacted Palm Sunday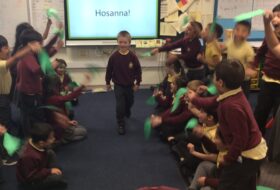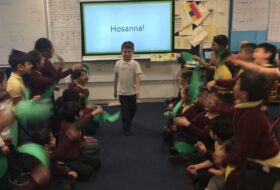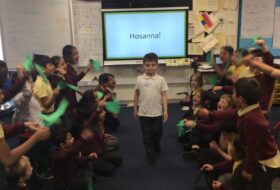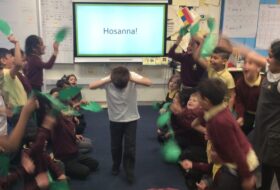 We investigated in science which materials are the most absorbent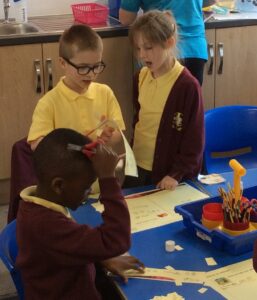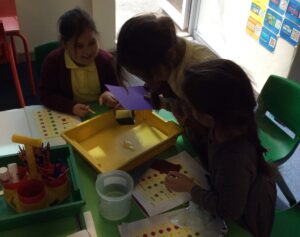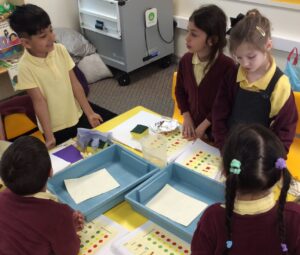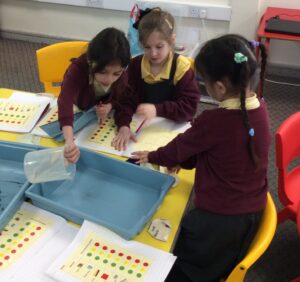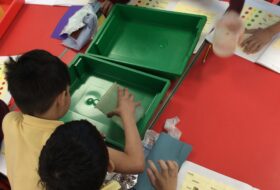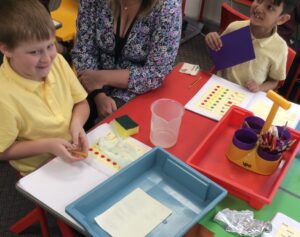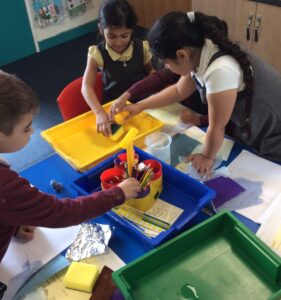 We have been on a field trip exploring the local area around the school.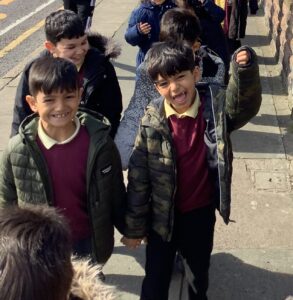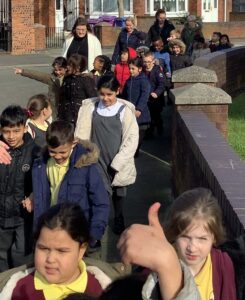 We have been learning about the 'Slow Down for Bobby Campaign' and how to cross the road the safely and be aware of road traffic.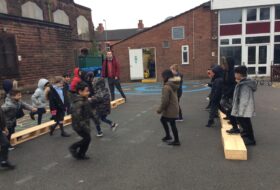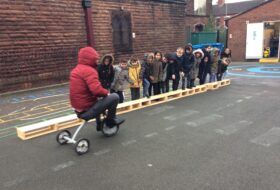 | | | | | |
| --- | --- | --- | --- | --- |
| | | | | |
| We investigated the best waterproof material for a coat in science | | We played some maths games to help us learn groups | | We explored different materials and different manipulation techniques including tearing, folding and over lapping |
We went to Imagine that and explored the different Art, Science and Role Play activities.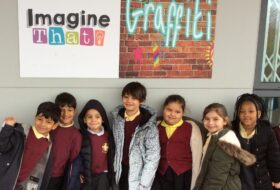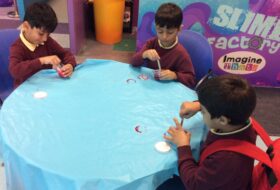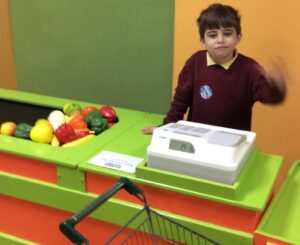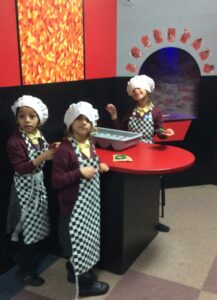 We went on a trip to the museum to explore space and when we returned they a lovely message please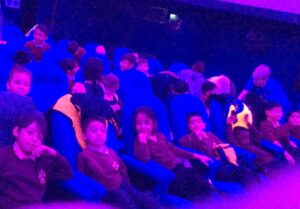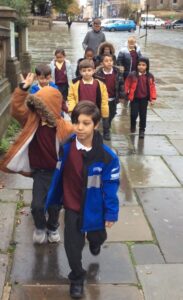 Dear St Hugh's Primary School,
I met with your class today to do a session on space in the Planetarium. I was really impressed with them and their behaviour in the museum was outstanding. They represented your school to an extremely high standard and should be seen as ambassadors for the school. For a KS1 class to be leading the way in the museum today was remarkable. We had classes from KS2 to KS3 and your class stood out the most. There have also been additional comments made by other members of staff that have interacted with your class today. They have stated similar things to what I have. You should be very proud of them. I've informed my managers about your class as it's one of the things we like to highlight in the museum. I also spoke to the head of the museum and introduced her to one of your teachers as she wanted to say that she was impressed too. Thank you for coming to visit and thank you for a great session. Looking forward to seeing more of your pupils in the future. They were a delight to teach.
Regards,
Adam Gledhill 
Education Demonstrator
Learning & Participation
World Museum Liverpool
We painted hands to show how everyone was unique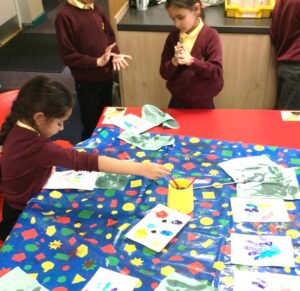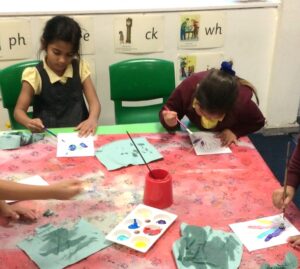 We did Problem solving activities in maths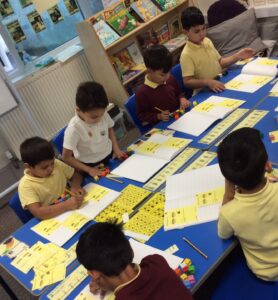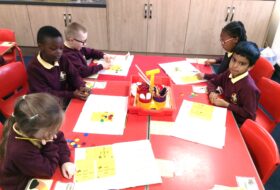 We went into the garden to find Living, Dead and Never Alive objects.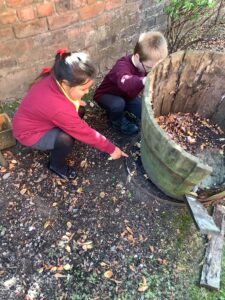 Click here to see how we investigated what would happen to our primary colours if we added black and white to them.