YEAR GROUPS
Year 2
Welcome to our Year 2 page. My name is Mr Musgrave and I am the class teacher.
I am supported by two Learning Support Assistants, Mrs Baker and Miss Byrne.
In Year 2 we are starting to develop our independent learning skills. We will be learning lots of amazing topics over the year including significant historical figures, all about countries of the UK, making an algorithm, video making, Mondrian art and many more. We continue to improve our phonics to help us read independently. We also listen to and talk about stories to help us improve our language and vocabulary.

Click on the link below to see the Year 2 Long Term Plan:
PE is on Tuesdays and Wednesdays. We provide a PE kit for every child but s/he will need pumps or trainers.
Please ensure your child arrives in school at 8.45am every day in full school uniform and black shoes. Long hair must be tied back and plaited please.
If you have any questions about Y2, please make an appointment at the office to see Mr Musgrave.
What have we been doing in Year 2?
Please have a look at our Christmas song.
We went to Imagine that and explored the different Art, Science and Role Play activities.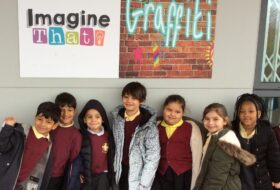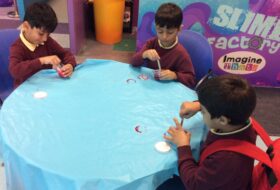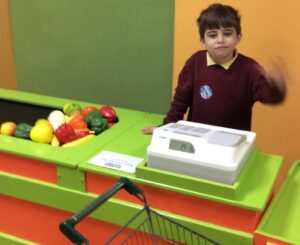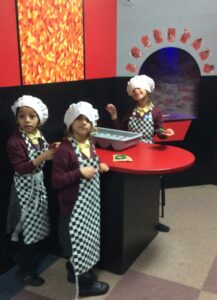 We went on a trip to the museum to explore space and when we returned they a lovely message please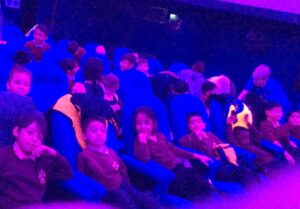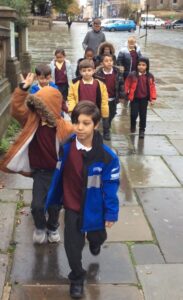 Dear St Hugh's Primary School,
I met with your class today to do a session on space in the Planetarium. I was really impressed with them and their behaviour in the museum was outstanding. They represented your school to an extremely high standard and should be seen as ambassadors for the school. For a KS1 class to be leading the way in the museum today was remarkable. We had classes from KS2 to KS3 and your class stood out the most. There have also been additional comments made by other members of staff that have interacted with your class today. They have stated similar things to what I have. You should be very proud of them. I've informed my managers about your class as it's one of the things we like to highlight in the museum. I also spoke to the head of the museum and introduced her to one of your teachers as she wanted to say that she was impressed too. Thank you for coming to visit and thank you for a great session. Looking forward to seeing more of your pupils in the future. They were a delight to teach.
Regards,
Adam Gledhill 
Education Demonstrator
Learning & Participation
World Museum Liverpool
We painted hands to show how everyone was unique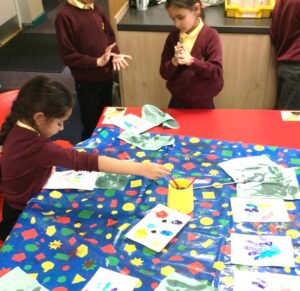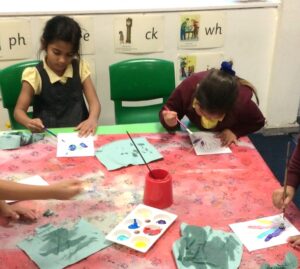 We did Problem solving activities in maths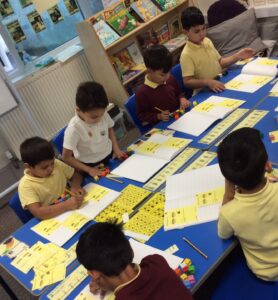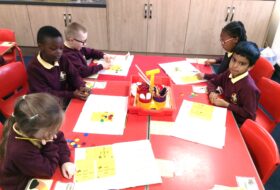 We went into the garden to find Living, Dead and Never Alive objects.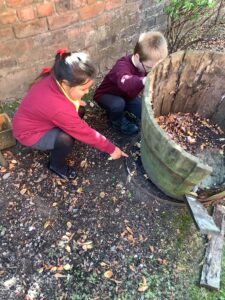 Click here to see how we investigated what would happen to our primary colours if we added black and white to them.