KEY INFORMATION
Liverpool Counts Quality Mark
Liverpool Counts Quality Mark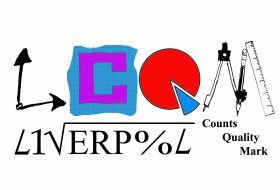 This year, St. Hugh's is working towards achieving the Liverpool Counts Quality Mark.
The Liverpool Counts Quality Mark is part of a varied programme of strategies targeted at improving maths results for the city's children. The specific remit of the Quality Mark is to tackle the negative attitudes which are prevalent in many areas of our society towards numeracy and mathematics.
We aim to challenge these widely held views and promote a culture where people readily understand the impact good numeracy skills and mathematics qualifications can have on the social, financial, health and employment aspects of their lives.
We also aim to support teachers and other adults in our schools to encourage pupils to make connections in their numeracy and mathematics lessons to real life contexts and with other areas of their school experiences.
At St. Hugh's, we will continue to raise the profile of mathematics across all subjects and in the wider life of the school. We wish to encourage positive attitudes towards mathematics for all in our school community, making connections to real life contexts and celebrating our enjoyment of mathematics.
We will keep you updated regarding different maths events which will take place this year.
Maths events so far this year:
World Maths Day
Following on from last year's Maths Trail, which was a huge success, this year children were asked to complete a 'Find someone who…' Bingo. They had to use their speaking and listening skills, along with their knowledge of key mathematics vocabulary, to find members of staff who fit different statements such as 'Find a member of staff who lives less than two miles from school'. The children enjoyed grilling members of our school community!
Puzzle of the Week
Our Maths Ambassadors have been busy promoting our Puzzle of the Week. Each child can have a go at completing the puzzle. They can then post their entry slip into the post box in the foyer. The Maths Ambassadors then sort the correct answers and pick out one lucky winner in Friday's Celebration Assembly. Children are welcome to take the puzzle home to solve before bringing it back in to post.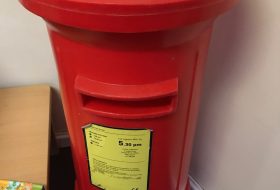 Gecko Maths Competition
Year 6 had spent a fun afternoon at St. Clare's Catholic Primary School. They worked in mixed-school teams and competed against each other to see which team could solve the most maths puzzles in an hour. It was a great success (the biscuits and juice had nothing to do with it, of course!) and the children have commented that they'd love to do something like this again. We heard lots of maths talk, collaborative learning and lots of children enjoying themselves.
Year 6 Careers Carousel
Our Year 6 pupils had a great morning with Primary Inspirations' Career Carousel, where they were able to interview people who worked in a range of different fields. They researched each company beforehand and designed questions to ask, including how each person uses maths in their work.
Extra-curricular maths activities
Following on from the success of last year's maths clubs, this year we have added more!
Autumn Term:
Games Club – lots of board game fun for Years 1-6
Maths Club – lots of committed Year 5 and 6 children spending their lunchtimes solving maths problems!
Spring Term:
iPad Club – Years 1-6 – Lots of opportunities to access maths games and apps.
Colourful Maths – Years 3-4 focus but open to Years 1-6. An interesting combination of maths and art!
Maths Booster Club – Year 6 – Lots of games to practice maths facts. No written work and no tests promised!
Parent workshops
This year, we have ran maths workshops for parents of KS1 and KS2 children. So far we have held:
Year 1/2 parent workshop with a focus on speaking and listening activities around maths to help support your child at home

Year 3/4 parent workshop with a focus on games to support your child at home.

Year 5/6 parent workshop with a focus on games to support your child at home.
As mentioned at each of these sessions, if you would like additional workshops with a different focus, please speak to Mrs Thomas.
Online resources to help you to support your children at home:
If you would like some guidance into how you can support your own child at home, or improve your own confidence in maths, have a look at some of the links below.
Curriculum support:
http://www.familymathstoolkit.org.uk/ – The Family Maths Toolkit helps children to improve their everyday maths. The Family Maths Toolkit is full of ideas to help parents, families and children aged 13 and under enjoy everyday maths activities together.
https://www.theschoolrun.com/  (Lots of free guidance)
Games, puzzles and problems to explore with your child:
https://nrich.maths.org/  – ideas for practical games
https://www.youtube.com/channel/UCob4tkfOSXy6yav9Y54SKIQ YouTube channel – Maths4Kids (if you search for 'games', this will bring up a selection of videos demonstrating games which you can play at home with your child.
http://www.iseemaths.com/celebrating-maths-project/
Link to Maths at Home: 15 Top Tips
Times table practice:
https://www.topmarks.co.uk/maths-games/hit-the-button – a school favourite
https://www.abcya.com/games/number_ninja_multiples
https://www.arcademics.com/games/meteor
https://www.topmarks.co.uk/maths-games/daily10
https://www.multiplication.com/
https://www.timestables.co.uk/
General online maths games:
https://www.topmarks.co.uk/Search.aspx?Subject=16&AgeGroup=3
DISCLAIMER: ST. HUGH'S RC PRIMARY SCHOOL CANNOT ACCEPT RESPONSIBILITY FOR THE CONTENT OF THESE WEBSITES. THE LINKS HAVE ALL BEEN CHECKED BUT RESPONSIBILITY FOR THEIR USE AT HOME LIES WITH PARENTS AND CARERS.
Supporting adults
The National Numeracy Challenge:
https://www.nationalnumeracy.org.uk/improve-your-maths
From the National Numeracy Challenge website:
The Challenge
The Challenge is a confidential and informal website which helps you to assess your numeracy, learn everyday maths, gain confidence, and work towards getting the Essentials of Numeracy – the basic skills which you need in daily life and the workplace.
How it works
Click the 'Take the Challenge' button to get started and register your details. Don't worry – these are kept private! You'll then be asked six short questions so that we can understand how you feel about maths.
Take the Check-Up. This is a set of questions which helps you find out the overall numeracy level you're working at, as well as your strengths and weaknesses. It usually takes 20 to 40 minutes, but you can take as long as you need. You can log out and come back to it too. If you score 80 or more, then you've already got the Essentials of Numeracy and you can print a certificate or claim a digital badge.
Get a target. If you score 79 or less, then you'll get a target to work towards.
Learn. The Challenge then directs you to the right learning resources for you. Take your time, visit the resources and learn everyday maths online at your own pace.
Retake the Check-Up. When you feel ready, re-take the Check-Up to see if you have reached your target yet.